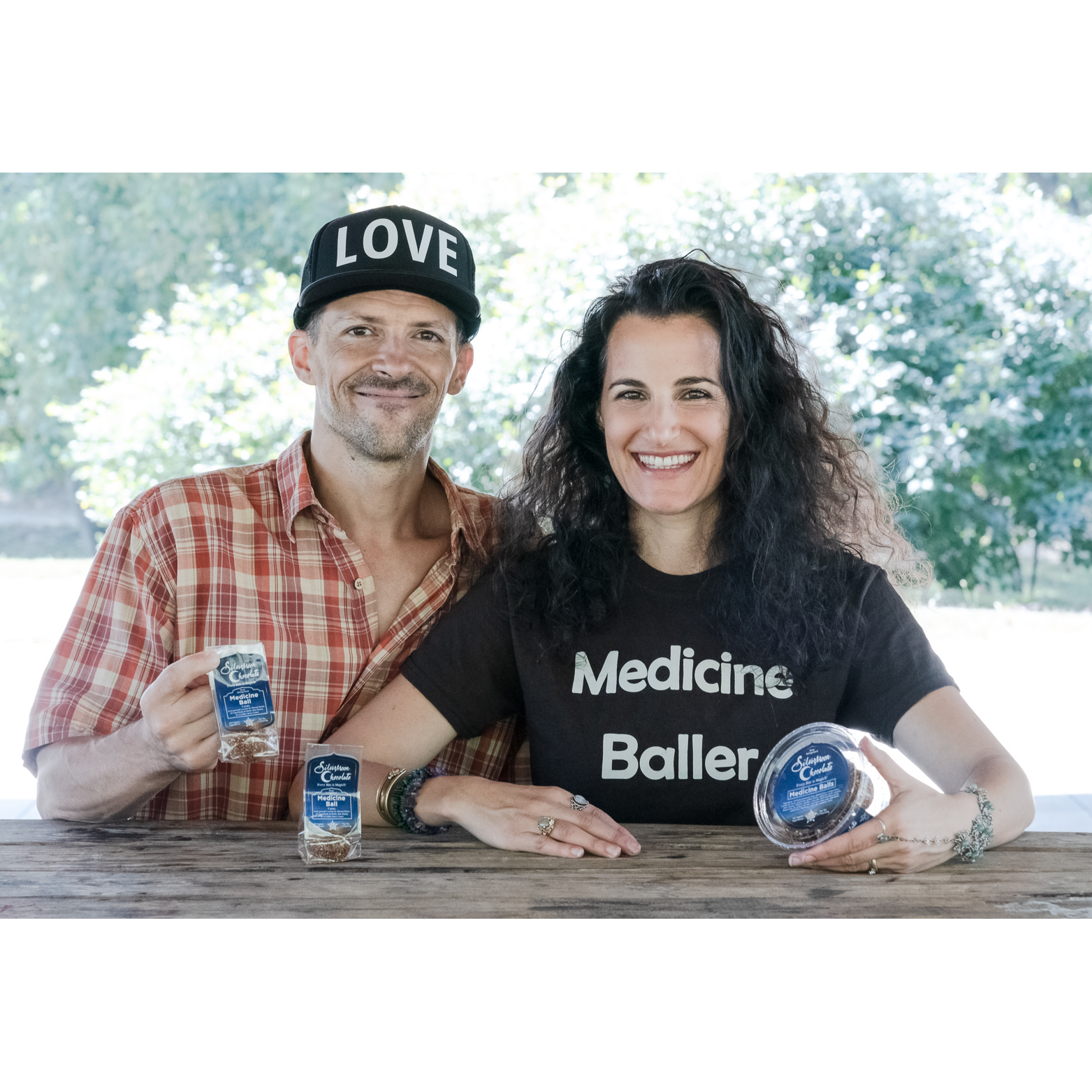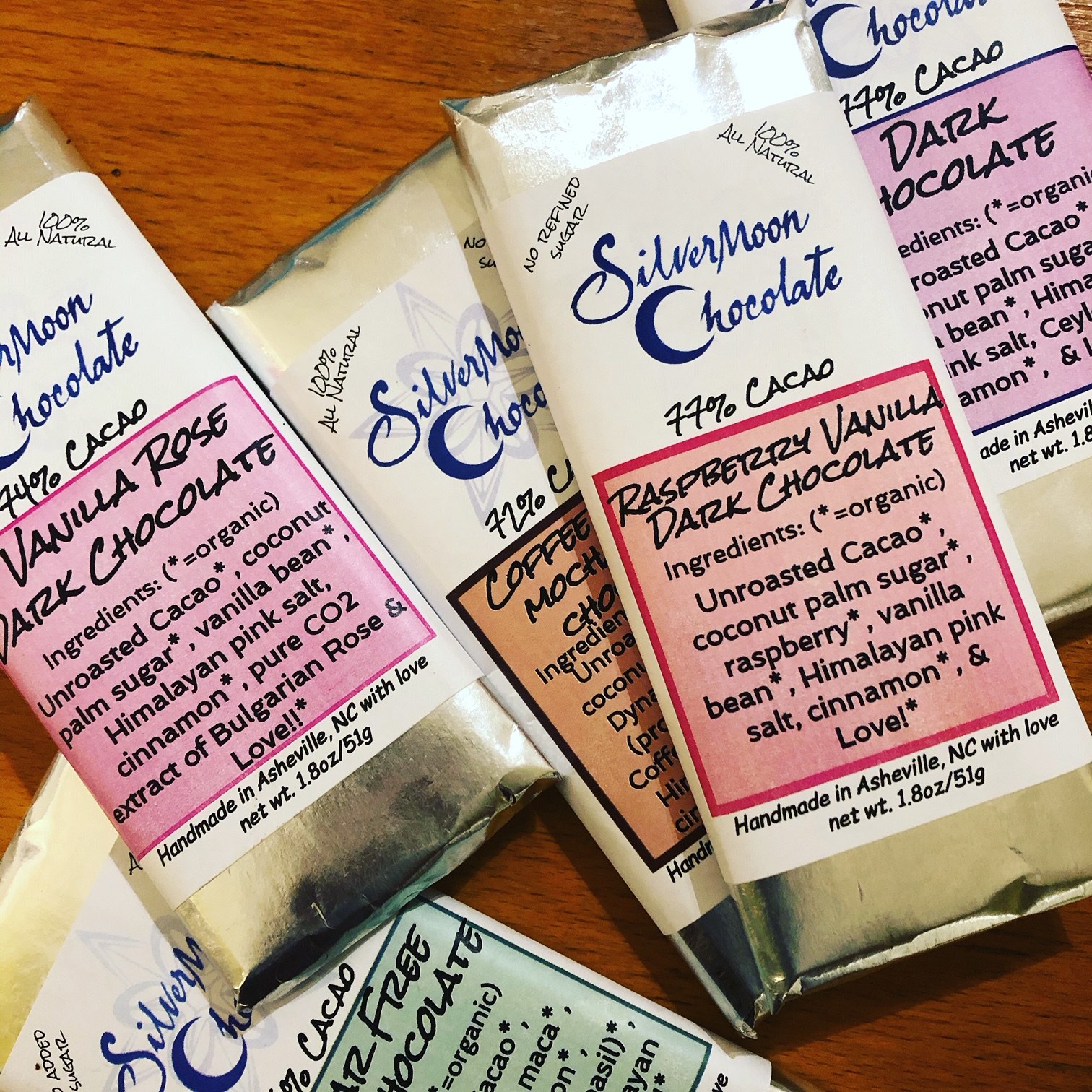 Silvermoon Chocolate
Address: 171 New Haw Creek Rd. Asheville, NC, 28805
Email Address: info@silvermoonchocolate.com
Phone: 310-923-0460
About Us
We are the Silvermoon Chocolate family - an Asheville-based company built upon the vision of Aradhana Silverman and her mission to share the uplifting magic of pure, organic, unroasted, handmade-with-love chocolate.

We are a family owned, Woman-led, small-batch artisan chocolate kitchen, dedicated to providing the most deliciously decadent, fair-trade, organic, superfood-enriched chocolate products! ENJOY!
Practices
At Silvermoon Chocolate each of our chocolates are handcrafted from the finest possible ingredients- we specialize in organic, raw and nutritionally intact ingredients.

You can count on NO dairy, No gluten, No soy, No preservatives, No refined sweeteners and No peanuts in any of our products!