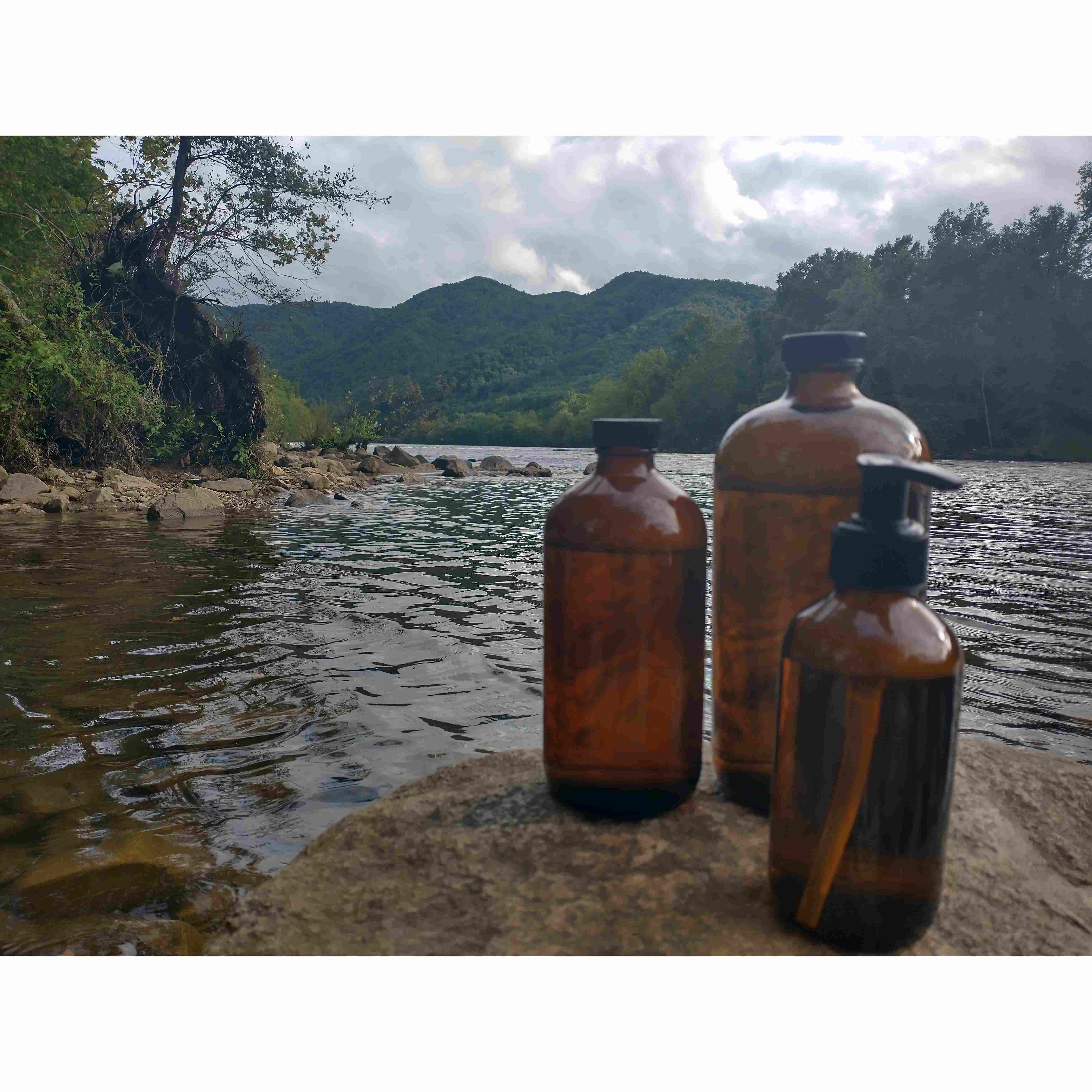 The Growing Farm
Contact: Hassena Kassim
City: Hot Springs, NC,
Email Address: feedingthesoil@gmail.com
Phone: 828-206-0264
About Us
Hot Springs Hand Soap ~Wash away your dirty day~'
made by the Growing Farm

We are a mother and daughter devoted to growing naturally with ma' nature. Together we share our love of cultivation of gardens and the joy of sharing our space with critters.

Located in the Pisgah National Forest just outside of Hot Springs. We are provided with a wonderful growing climate for herbs, garlic, pumpkins, peppers and gnats.

Practices
We are a permaculture and biodynamic inspired farm. We tend to five acres, some pasture land, some forest and an intentional garden. Our farm includes dairy goats, chickens, bees, dogs, cats and worms. We have some seasonal offerings of garlic, pumpkins, peppers and herbs. Utilizing the compost we make to nurture our soils, along with employing cover crops and beneficial insects. Creating a living and resilient ecosystem.

Since our hands are often dirty, we researched and tested recipes for liquid soap. Hence the inception of Hot Springs Hand Soap. It's made in small batches with non-GMO plants oils. Simple and effective. You may say it's similar to Castile, however our roots run deeper, to the origins of plant based soap. When it was known as Aleppo soap made in the Middle East. Syria may have been the first place plant based soaps were created.

We hope that you enjoy washing away your dirty day.

Hot Springs Hand Soap
~Naturally vegan
~Made from plants
~Similar to castile soap, with a thicker lather