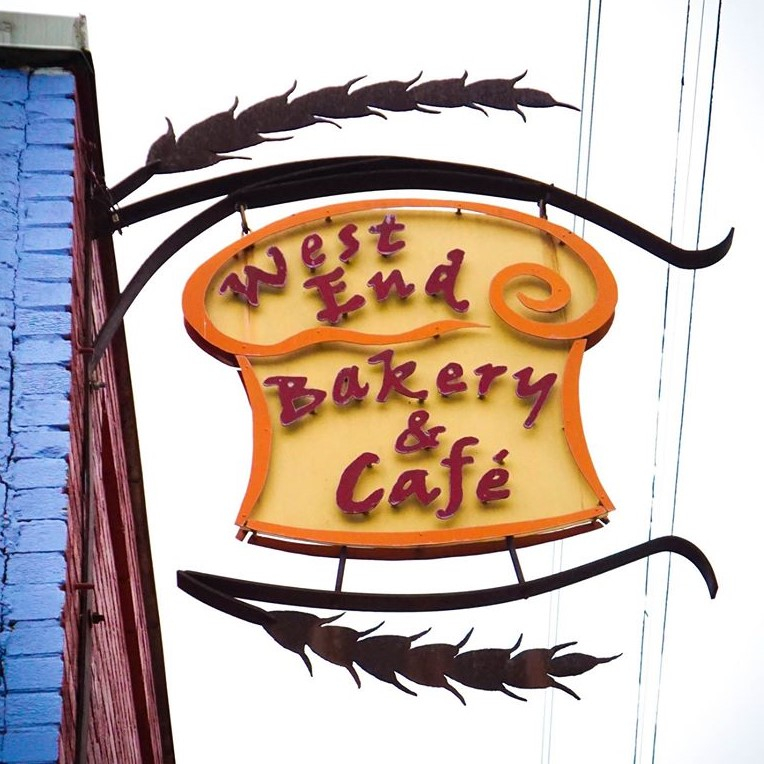 West End Bakery
Address: 757 Haywood Rd. Asheville, NC, 28806
Email Address: westendbakeryasheville@gmail.com
Phone: 828-606-4528
About Us
The Bakery began as a dream shared by two friends, Cathy and Krista, back in 1999. They hoped to build a wholesome, family-friendly, locally-inspired neighborhood cafe for the growing community of West Asheville. With hard work and dedication, they were able to make their vision a reality, turning the Bakery into an iconic West Asheville establishment.

Catherine and Cary met as bike couriers for a downtown sandwich shop, and quickly bonded over a shared love for beer, bikes, food, and Asheville. Over many winter evenings spent at a brewery recovering from cold days on a bike, they discussed their business ideas and dreams, and when the Bakery was listed for sale in 2015 they knew it was a perfect fit. Their love for the Asheville community, fresh local food, and a healthy holistic lifestyle was right at home with West End.

Today Catherine and Cary are excited to continue Cathy and Krista's legacy, and hope you find yourself as happy to be at West End Bakery as they are!