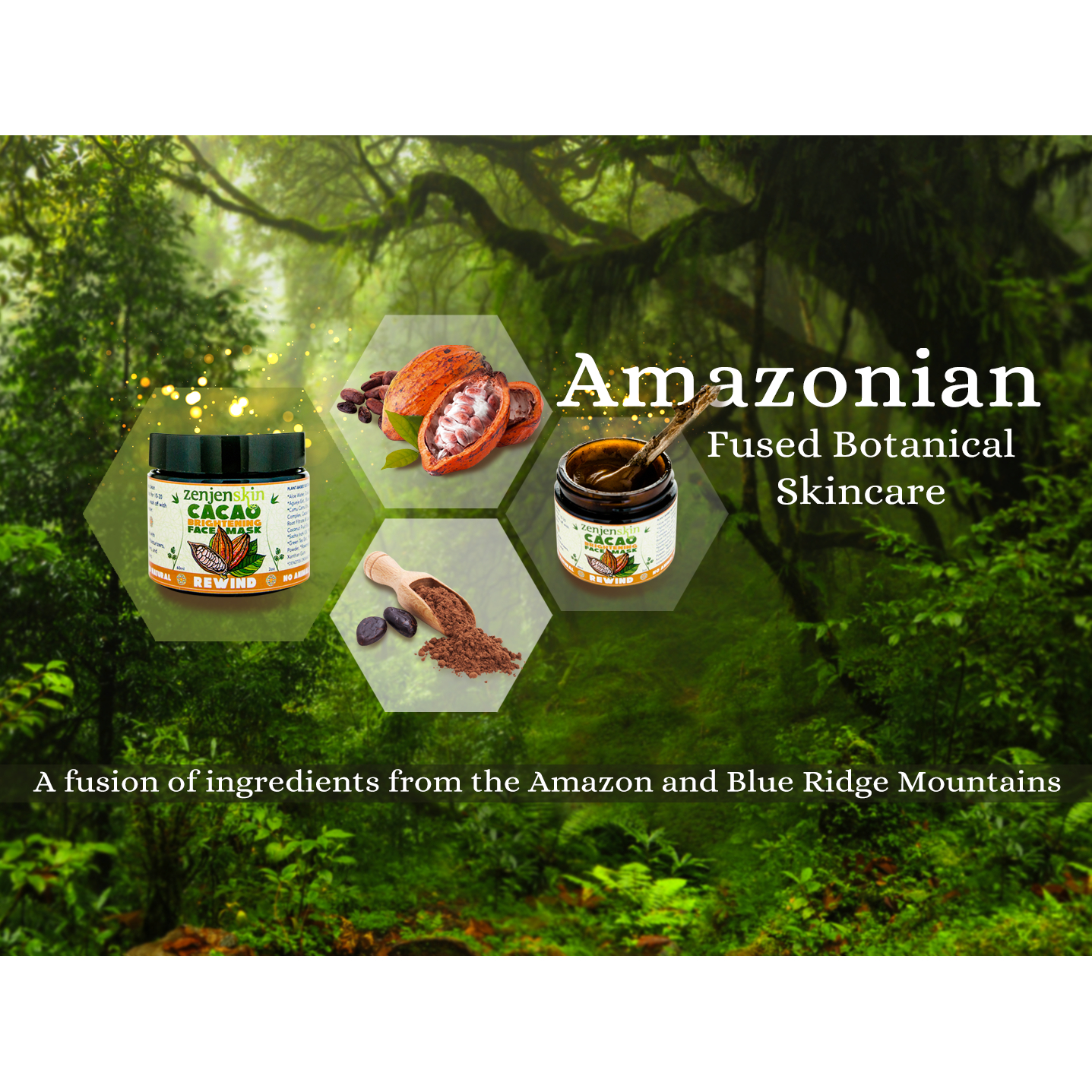 ZenJen Skin
Contact: Jennifer Maves
City: Swannanoa, NC, 28778
Email Address: zenjenskin@gmail.com
Phone: 828-777-8044
About Us
Amazonian Fused Botanical Skincare: A fusion of ingredients from the Amazon and Blue Ridge Mountains

ZenJenSkin believes in using only the most fresh, nutrient dense, and sustainable sourced ingredients. We source our divergent skincare ingredients from both the pristine Amazon jungle to the the Blue Ridge Mountains of North Carolina. It certainly doesn't get more diverse than this-a fusion of energizing frequencies from two of the most biodiverse regions of the world.


Pure Natural Skincare Ingredients. It's that simple.
ZenJenSkin products are artisan blended to re-define ageing-simply. We make all our skincare products from scratch. All of our ingredients are plant based and suitable for even the most sensitive skin. So, you can use them as often as you like!
Practices
ZenJenSkin offers 100% money back guarantee. We will replace your product, exchange it for another, or give you your money back-no questions asked.

We only use sustainable pure ingredients, re-cycled packaging, no extra packaging, and regular support charitable initiatives in Asheville and the planet by providing meals and care and keeping the planet clean.