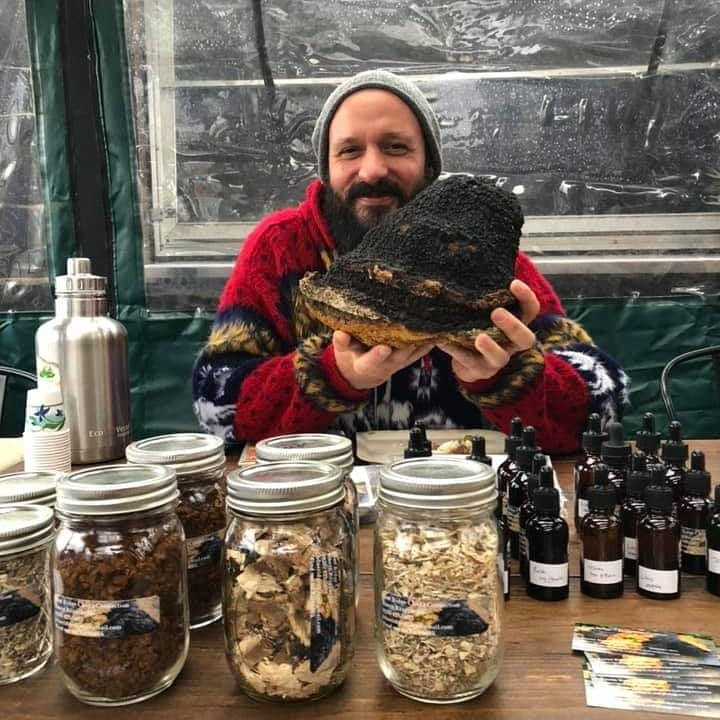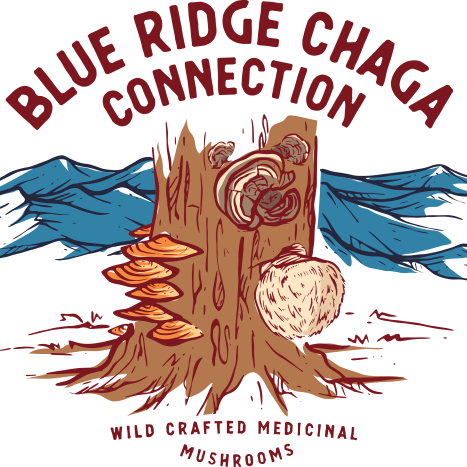 Blue Ridge Chaga Connection
Contact: Kevin Krzyzaniak
Address: 32 Foggy Mountain Lane Leicester, NC, 28748
Email Address: blueridgechaga@gmail.com
Phone: 828-423-3875
About Us
Welcome to Blue Ridge Chaga Connection! I offer the best in locally foraged Chaga and other medicinal mushrooms from my home in Asheville, North Carolina, part of the Appalachian mountain range. The passion of hunting the diamond of the forest, Inonotus obliquus or commonly known as Chaga mushroom started 8 years ago when I first moved to North Carolina and discovered the Blue ridge mountains. Mushrooms were everywhere! I began learning as much as I could about them all, but once I learned about Chaga it became my main focus. Only growing on birch trees and in high elevations it is a challenge to find but I was up to it and developed what I call Chaga eyes.
Available products include a range of Chaga products along with other wonderful mushrooms such as Reishi, Turkey Tail, Lions Mane, Maitake, Indian Pipe and Usnea. When in season fresh Chicken of the wood, Chanterelle, Milk Cap, and other edible mushrooms. I also lead mushroom and plant ID tours in the Blue Ridge mountains covering a wide range of medicinal and edibles that grow in this most diverse region of the world. I love to share the knowledge I have gained over the years, in the tradition of our ancestors and Native cultures that existed before us.
Practices
All my products come straight from the natural forest, 100% wild crafted with care for the environment. Sustainable measure are taken during foraging, processing and packaging.